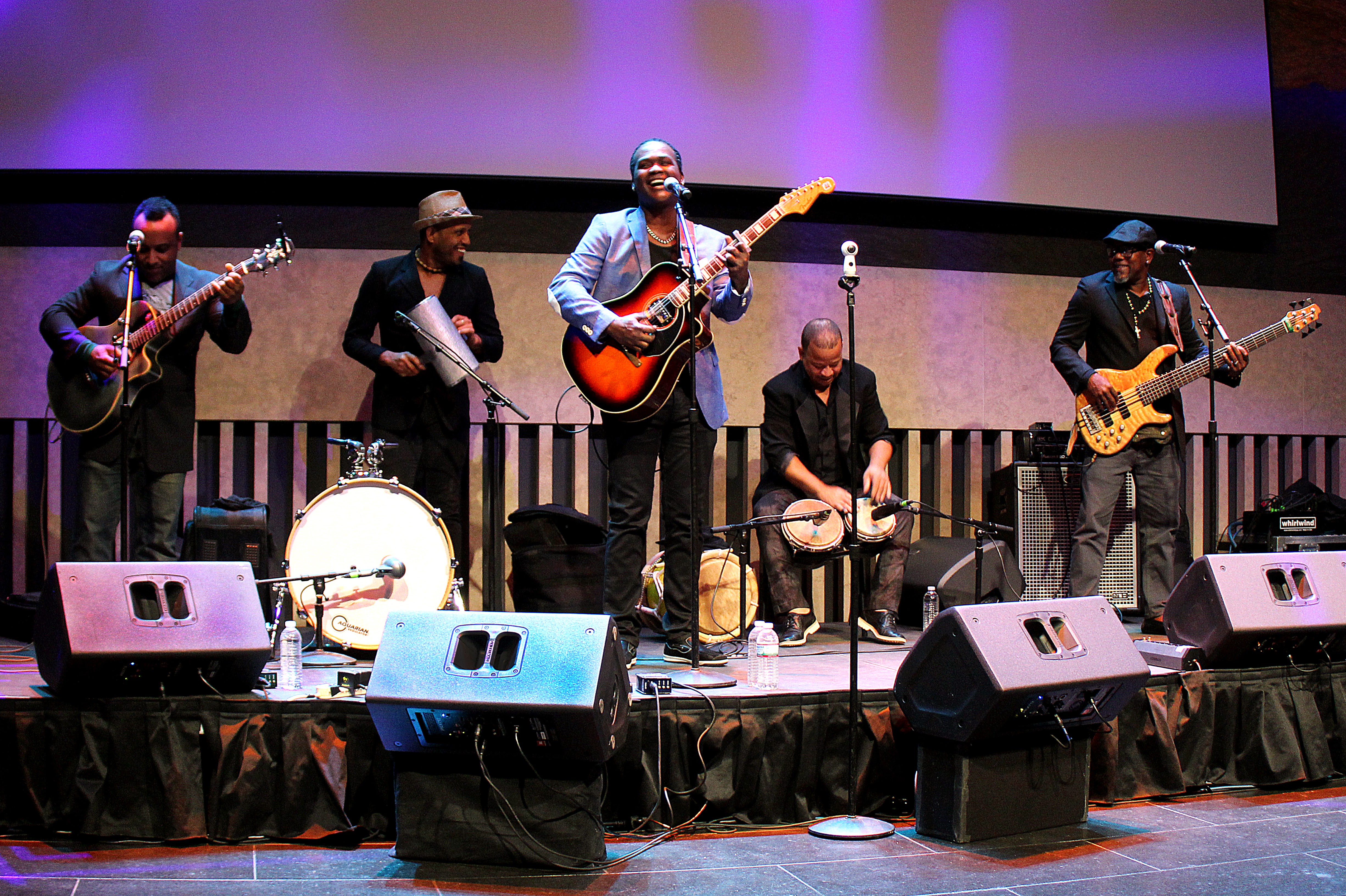 Welcome! My name is Joan Soriano...
... my band and I play traditional 'bachata.' We've traveled to many places, taking the groovy sound of my music to dancers and fans around the globe. I'm a modern bachata artist, but I'm also one that stays true to the roots of traditional bachata. My favorite thing to hear is when people tell me how much they like to dance to my songs. This is what fuels my creative machine, and inspires me to come up with more music that people like to dance and also, listen to.
Click here to buy and listen to my music, and check out my pictures and videos. I hope you like what you hear and see. I wish you all the best!
My latest music video: "Busco una Mujer"
I have recorded a new album entitled "Pasion y Vida". It's a collection of songs about our love for life, and it features collaborations with Ariano Jansen and "El Americano de la Bachata"
Click here to listen to it now!
My Book
(Available in Spanish only)
The book about young Joan Soriano. How I was too young to be allowed to stay up late listening to bachata music, but determined to become a full time musician. Written by Karen Rowan and Joan Soriano. This book is designed for Spanish students of all ages. It includes a lot of useful vocabulary and phrases.  
Click here to buy it now!
Click here to watch "The Duke of Bachata", the documentary about my life as a bachata artist. Produced and directed by Adam Taub.
Friday, October 6, 2023
Doors open @ 9:00 PM
PDX Bachata Festival
TRIO LOUNGE
909 East Burnside Street.
Portland, OR. USA
Tickets: https://www.eventbrite.com/e/pdx-bachata-festival-presents-joan-soriano-live-tickets-712597366907
Saturday, October 7, 2023
9:30 PM
CENTURY BALLROOM.
915 E Pine St.
2nd Floor
Seattle WA 98122
Tickets: https://www.strangertickets.com/events/143198925/live-bachata-with-joan-soriano-el-duque
Keep in touch...
Sign up for my e-mail list to find out about upcoming tour dates, news, and new music